---
Civil and Structural Engineering Recruitment
Sanders Pearson Recruitment connects design professionals with forward-thinking organisations in The Midlands
---
LinkedIn Recommendations
Thank you for your kind comments. We're glad we could help !
---
I have known Duncan since 2015 and has provided me with numerous contract positions which have always been perfect for my personal circumstances at the time. Duncan always matches employee to employer perfectly without compromise. His customer care does not end on your first day of employment but continues to ensure satisfaction in both parties. To put it simply Duncan delivers !

Jonathan Burke, Principal Structural Engineer

Duncan always gives excellent advice, is friendly and knowledgeable. He leveraged his experience and contacts to successfully secure a local contract for me.

Muthana Al-Hashimi, Senior Structural Engineer
Having worked with many recruiters, I have to say Duncan is in a league of his own. His professionalism, follow up, attention to detail, knowledge of his clients and of his industry, is second to none. Duncan made the whole process stress-free !

Peter Lamb, Associate Structural Engineer
I had a great experience with Sanders Pearson Recruitment. I would like to thank Duncan who I have had the pleasure to work with. He supported me throughout the job seeking process and I had a job offer within a week! I would highly recommend Sanders Pearson Recruitment if you're seeking a new role

Bahareh Sahraei, Structural Engineer
Friends and colleagues have suggested contacting Duncan for his professional skills in recruiting. I can gladly report that I've been pleased with his approach by which he found me a position that suited my requirements and skills. Duncan is a very practical person and easy to talk to…and always reachable when needed

Serge Lamont, Senior Structural Engineer
I came across Duncan by chance as an agent. He found me a short contract very quickly. And when that finished, he found me the perfect permanent job that I was after in Birmingham. Duncan's tireless efforts, attitude and professionalism I found very refreshing to say the least. Very recommended by me. All the best

Kevin Deebank, Senior Structural Technician
Duncan is very approachable and professional. He lays everything out in front of you and delivers what he promises. Would recommend his services to anyone

Michael Rabbitts, Senior Civil/Structural Technician
Ludwina Sneka, Structural Engineer
Duncan is the most professional recruiter I have dealt with. His guidance and competence, the passion for his work and dedication are so genuine that you feel your confidence and trust growing with every precious advice you receive. Duncan takes the time to understand what the candidate is looking for and to source a placement which reflects that. He supports you throughout the process making sure that he is always on hand should you have any queries. Would definitely recommend Duncan and his company

Ludwina Sneka, Structural Engineer
Jimmy Odejimi, Senior Structural Engineer
I can totally recommend Duncan as a diligent and hard-working individual. He's very professional, taking his to achieve the very best result for me. It has been a great pleasure dealing with Duncan

Jimmy Odejimi, Senior Structural Engineer
I highly recommend Duncan as a professional, diligent and extremely competent consultant who helped me find the right position for me, identifying the key criteria in my next role

Farai Kalitsilo, Senior Structural Engineer
Duncan is very professional. He listens to your needs and provides a tailored service to help you find the job you want. My experience with Sanders Pearson has been the best of my career

Rob Stevens, Senior Structural Technician
Duncan provided a very professional and friendly service. His time and endeavour to match my requirements were excellent. I would highly recommend him to both prospective employers and employees

Mark Stanton, Senior Structural Technician
---
---
Sanders Pearson work with companies across The Midlands. If you are interested to engage our services, or have an enquiry please contact us today.
Call Today !
01789-400-001
---
News and Resources
UK buildings construction news, contracts, and technology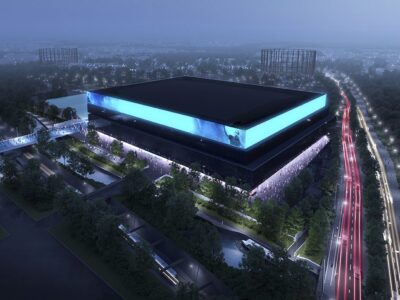 Plans for a new £350m arena in Manchester, to be delivered by Bam Construct, have been approved by the city...
Read more >
The third phase of a new 1,117-home project in Salford, Greater Manchester, has been given the green light by the...
Read more >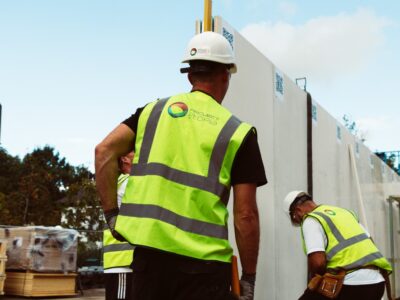 Modular housing start-up Etopia Group has had its offsite approach to housebuilding certified as carbon neutral. The housebuilder partnered with...
Read more >