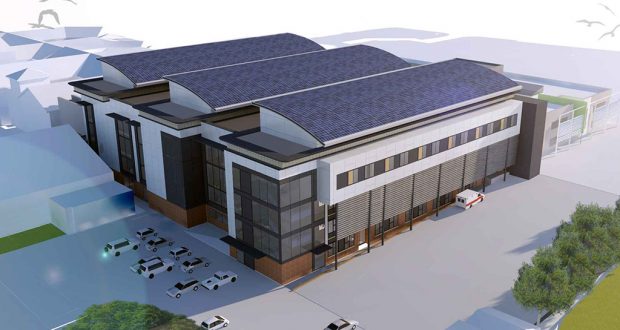 Kier has won a £97.1m contract to build a new facility at a Birmingham hospital.
The contractor was appointed by the University Hospitals Birmingham NHS Foundation Trust to deliver a new four-storey building at Heartlands Hospital in the east of the city. The contract was procured through the ProCure22 (P22) framework.
Once complete, the 18,000 square-metre facility will contain 120 consultation rooms, 26 specialist audiology and ear, nose and throat rooms, ultrasound and X-ray rooms, CT and MRI scanners. The new building will provide care for half a million patients per year and it has been designed with dementia friendly and accessible design features.
Kier will begin work this summer and the job is due to complete in 2022.
Kier Regional Building Central managing director Mark Pausey said: "We have a breadth of experience in successfully delivering projects through the P22 framework and have worked with NHS trusts across the country – we look forward to bringing this expertise to the project."
Last week it was revealed Jones Bros had landed a Cambridgeshire roads contract previously awarded to Kier after the cost was slashed by £10m.
The firm was also amongst the winners on a £500m Scottish tier one contractor's framework.