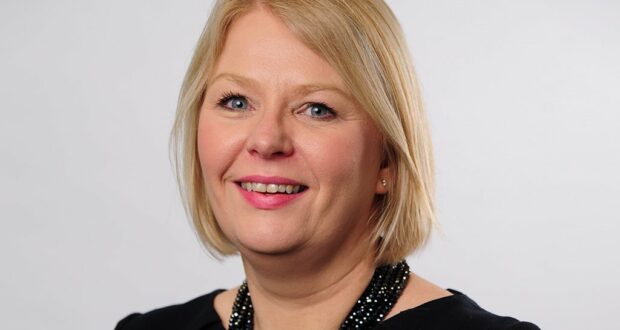 Clients must be flexible to ensure workers are safe on sites working extended hours, an Arcadis managing director has said.
Arcadis MD of buildings Edel Christie told Construction News that if work on site is rushed to make up for lower productivity during lockdown, it could increase coronavirus risks to the health and safety of workers. Christie said: "Social distancing on site is a massive behavioural change. You've got to continually remind the workforce about keeping distance, and that has an impact on productivity."
Earlier this month, the government allowed the extension of onsite working hours in the housebuilding sector, to help mitigate reduced productivity due to the lockdown and a decrease in workers. Christie said this means there is a greater need for more frequent safety briefings. She said: "Humans will naturally start coming together, so you've got to have physical things in place to prevent this, but you've also got to put a lot of time and behavioural investment in.
"Clients need to understand the expectations that have been put on contractors and allow them the time and space to carry out these extra health and safety measures from a productivity point of view."
Delays on jobs as a result of the crisis had hit £51.3bn of projects as of last week according to data provider Barbour ABI. Mace chief executive Mark Reynolds recently warned that more delays could occur due to low productivity caused by social-distancing measures in the coming months, and urged contractors to keep clients informed about their situations. Christie also suggested more communication with the public about how social distancing is being maintained on live projects, so that workers can feel safe travelling to sites. She noted that there were tensions with members of the public and workers during the first few weeks of the crisis.