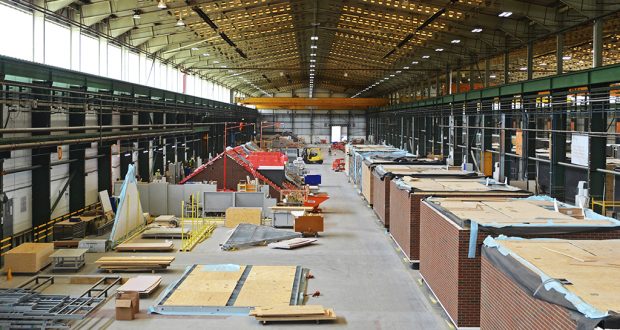 Ilke Homes has announced a reorganisation of the business to help it generate revenue quicker.
The modular builder has set up a new homes and development division to be led by managing director Ben Miller. According to the firm, the new unit merges Ilke Homes' core business – manufacturing offsite homes directly to clients – with a 'turnkey' development solution, where customers purchase complete developments sourced and delivered by Ilke Homes. This, the offsite business said, will see it acquire land, gain planning permission, manufacture the homes and develop the sites, making the company "a fully-integrated housing developer".
The firm said the organisational changes will see Miller become CEO of the new business unit as well as lead on the sales of the homes. Ilke Homes executive chairman Dave Sheridan will continue to oversee the manufacturing and development functions.
By offering this new service, Ilke claims it will be able to bring homes to market at greater pace, generating revenue streams more quickly. The housebuilder's latest accounts show it recorded a £22.3m loss on revenue of £2.6m for the year ended 31 March 2019. It made a £7.7m loss the previous year on turnover of £260,000. The company was handed a £30m investment from Homes England in October 2019.
As well as launching a new division, Ilke has opened new offices in London, Birmingham and Bristol with the goal of identifying undeveloped sites in the Midlands, South East and South West for new developments.
Miller said: "For Britain to recover quickly from COVID-19, the construction sector needs to be able to respond fast. Having a presence in every region will allow us to better support councils and housing associations, which have a real opportunity to speed up their housing delivery with high-quality, eco-friendly homes that can be manufactured and installed quickly, while fully complying with social-distancing measures."