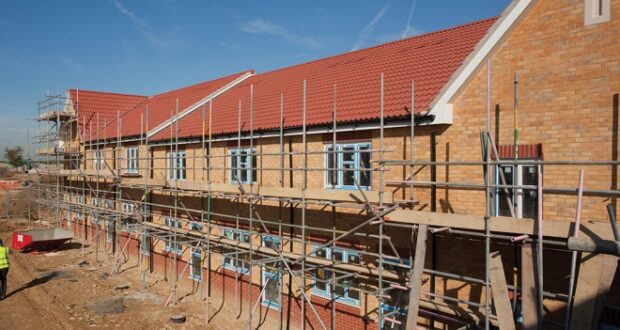 Local authority leaders have called for a housebuilding programme of 100,000 social homes per year to help drive a "post-pandemic building boom".
In a new report, the Local Government Association (LGA) also said councils should have more power in the planning and decision-making stages of residential schemes. It recommended bringing forward and increasing the £12bn extension of the Affordable Homes Programme announced in this year's budget, and reducing or eliminating the requirement for competitive bidding on the programme.
It said it is "imperative as part of the response to the pandemic that government considers what steps, measures and reforms" would support councils to help deliver an economic response to the crisis through construction.
Speeding up the allocation of Housing Infrastructure Funds was also recommended and the LGA suggested that the conditions for receiving these grants be relaxed. The report added the transfer of Homes England land to councils also needs to happen faster.
The report said: "Increasing construction would not only help boost the economy very quickly, it would also provide much-needed affordable homes for people across the country reeling from the economic impact of the pandemic."
For every £1 invested in a new social home, £2.84 would be generated in the wider economy, saving £780 per home per year in housing benefits, according to the report. The LGA has previously stated that investment in new homes could return £320bn to the nation over 50 years.
LGA housing spokesman David Renard said: "The government should let councils take charge of the housing recovery by giving them the powers and tools to build more of the affordable home the country desperately needs. A programme of 100,000 social homes a year would not only meet a third of the government's housebuilding target, but it would generate a range of social and economic benefits."
In May, a group of housing associations called for an offsite-housebuilding programme modelled on the UK's post-First World War construction efforts, to help deliver 100,000 properties on housing association and public sector land, aimed at key workers.