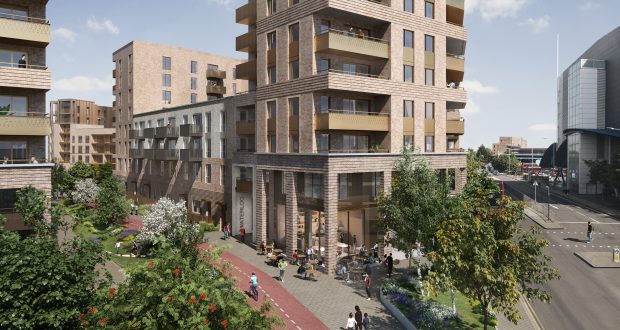 Wates Residential and Havering Council have submitted plans for the redevelopment of the Waterloo Estate in Romford as part of a £1bn estates regeneration programme.
Plans include the construction of 1,380 new homes, 550 of which will be affordable, across a mix of one, two, three and four-bedroom properties.
The Waterloo Estate is one of 12 sites set for work by Wates Residential and Havering Council as part of a £1bn regen programme in the East London borough. The plan is to deliver 3,500 new homes over 12-15 years and to double the amount of council-rented accommodation provided. Havering Council and Wates Residential have already submitted planning for 197 new homes at the Napier and New Plymouth House estate in Rainham, which was granted in October last year. Havering will receive a £33m grant from the Greater London Authority (GLA) towards the scheme.
Havering Council leader Damian White said the planning submission was a key milestone in the greater regeneration scheme. He said: "We're building homes that will help reduce the demand for social housing as well as prioritising local people for the homes for sale, all of which have purpose and a legacy for generations of Havering residents to come."
A decision on the project is expected this summer.